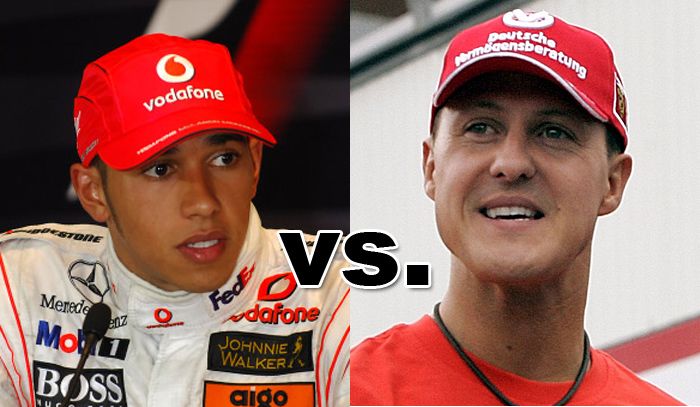 Former F1 champion Lewis Hamilton is delighted with Michael Schumacher's return to F1.
The McLaren driver has said previously that he used to hope he would one day compete against Schumacher when he was young and is now looking forward to seeing him on the track and back at the top.
Hamilton said: "It's great to have Michael back in Formula One. He is a legend and a really nice guy, and I am happy for him that he has once again got an opportunity to do the best job in the world, race in Formula One.
"I used to watch Michael race when I was in the junior categories, and I always hoped that I would be in Formula One while he was still around. I'm really looking forward to beating seeing him on the track and back at the top."
This is an on-track battle many F1 fans would absolutely relish!
The following two tabs change content below.
Hasn't missed a Grand Prix since 1989. Has a soft spot for Minardi. Tattooed with 35+ Grand Prix circuits.
Latest posts by Richard Bailey (see all)