Stone Brothers Racing has confirmed its three international co-drivers for the Armor All Gold Coast 600 in October. 
The French IndyCar driver Simon Pagenaud will partner Lee Holdsworth, the Dutchman Jeroen Bleekemolen will drive alongside Shane van Gisbergen and Australian sportscar and GT driver David Brabham is teamed up with Tim Slade for the third year of the GC600 under its international co-driver format.
Ross Stone, Team Principal for SBR was positive about the opportunity and experience for the drivers and the team. 
"All three international drivers will bring a wealth of driving experience to the team and in the past both David and Simon have placed in the top five in this event.
Lee Holdsworth and Simon Pagenaud will be in Car #4 IRWIN Racing.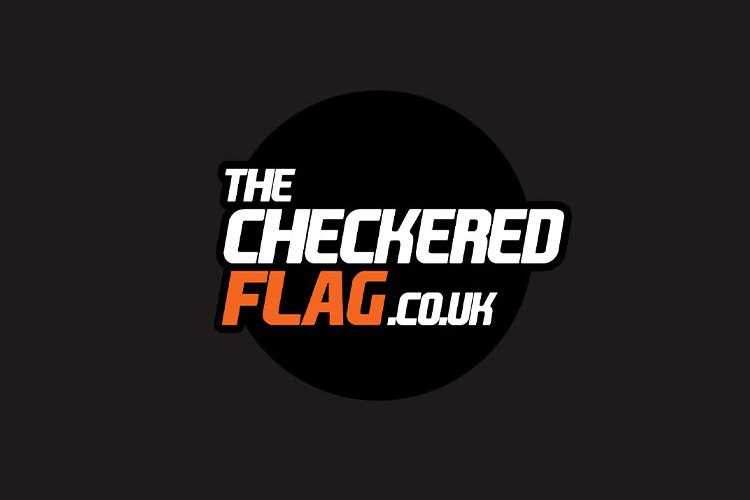 Pagenaud and Holdsworth competed together and achieved a third place in last year's Sunday race for Fujitsu Racing GRM.  The Frenchman is looking forward to another great year and was full of praise for his partner. 
"I'm ecstatic to compete again in such a great event at the Gold Coast. I had a great time and a fantastic experience last year," said Pagenaud.
"This team has had such great accomplishments and I felt very blessed when I got a call from Ross! Reuniting with Lee Holdsworth is a tremendous opportunity. Lee and I really went along well last year and I managed to bring a surf board home. I will plan on bringing my A game to the table and hopefully aim for two surfboards this year.
"Lee is an awesome driver and I look forward to helping him secure the points he will need at the end of the year for his championship."
Holdsworth has also expressed his approval of the set up.
"I'm really pleased to have Simon come back and drive with me as we did pretty well last year with a podium finish. "With Simon being familiar with the V8 Supercars that will definitely help us, plus we both know what we want out of the car and he is happy with the way I set the car up. I think that will all work really well.
"I'm looking forward to driving with him again because he is a great driver and a great guy, and it's good to have him back."
In Car #9 SP Tools, we find Shane van Gisbergen and Jeroen Bleekemolen. 
This is the Dutchman Bleekemolen's debut in V8 Supercars, however there is no doubting his driving experience will put him in good stead.  With a resume boasting winning the 2008 Le Mans and being a two time Porsche Supercup Champion, Car #9 is a definite contender. 
Shane van Gisbergen speaks highly of the Dutchman. 
"Jeroen has won pretty much everything, he's racing almost every weekend and in all different types of cars. So I think he will be able to adapt pretty quick with the one test day.
"It will be pretty cool having two drivers of Dutch heritage together. It is always hard watching another international driver in your car but hopefully we can prepare him as best we can with video and the test day. There is a lot of work to be done to make sure he gets comfortable with the car but I am sure we can do it."
Jeroen, a fan of the V8's, is looking forward to the challenge. 
"I'm really happy to be joining SBR and Shane for the GC600. I have followed Australian V8 Supercars for many years and think it's one of the best racing series in the world. To be joining one of the best teams and driver in the series makes it even better.
"I will have to adapt quickly to the car, as many of my international competitors have done this race many times before. But I'm really up to the challenge and think we should have a chance to do well. Personally I think it would be great if we could get a podium finish and take home a surf board.
Bleekemolen also had great words to say of the coastal city.
"Of course the Gold Coast is a fantastic place to be once the racing is over, so overall it should be a great experience."
Lastly, in Car #47 Lucky 7 Racing we find Tim Slade teamed up with the accomplished David Brabham. 
Brabham is no stranger to the V8s scene, and he returns to the SBR and to the GC for the first time since 2010.  Brabham's winning list includes the 2009 Le Mans 24 Hour and 1997 Bathurst 1000 winner and he is currently racing for United Autosports in the Blancpain Endurance Series and in the FIA World Endurance Championship for JRM Racing.
Tim Slade is rightly pretty excited about the entire affair.
"I'm stoked to have Brab's for the Gold Coast event. He is an extremely experienced guy and I think a lot of people forget just how much he has done. It's pretty cool to think your co-driver has actually raced in Formula 1 once upon a time.
"He has driven with Stone Brothers in the past and is familiar with the car and the team so I don't think I could pick anyone better from the list of people doing the event. He is someone that I can learn a few things from so I am really happy to have the opportunity to drive with him this year."
David Brabham is definitely keen for a V8 race and win to supplement his CV…
"I am really looking forward the returning to SBR, I have driven for them at Bathurst, Phillip Island and the GC600, so I know the team well. I look forward to working with the teams other co drivers and they are very talented, so with the three of us I am sure SBR will be strong.
"Tim Slade is in great form and the team are consistent top 10 competitors. The goal for the event would be to win. I have never won a V8 Supercars race so it would be a great addition to my CV."
So today's announcement takes the total number of international co-driver confirmations up to 12. Are there any surprises for you? What are your thoughts on the international flavour?  It is definitely a great opportunity for some international exposure and for the drivers to learn a little from each other…
Let's see who else will join us in October! 
| | |
| --- | --- |
| | [Images via IRWIN Racing] |
The following two tabs change content below.
Yassmin Abdel-Magied
Two-time Young Australian of the Year finalist, qualified mechanical engineer, social advocate, author and 'petrol head'
Latest posts by Yassmin Abdel-Magied (see all)